HOW TO BUILD A "BERNARDA 10-foot" IN YOUR LIVING ROOM
AT 400 m height and 30 km from the sea
(utenti.quipo.it/laiolo/bernarda10)

an incomparable experience


---
BUILDING THE HULL: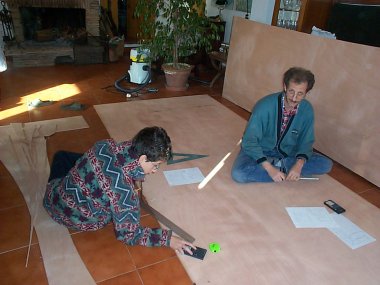 Tracing the chines on the plywood



The first piece! over the carpet ...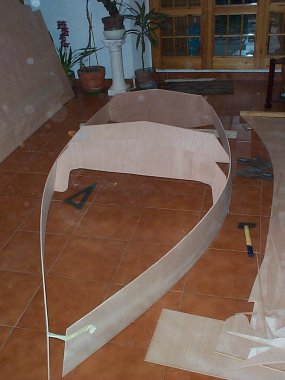 first test to see which kind of shape it's going to get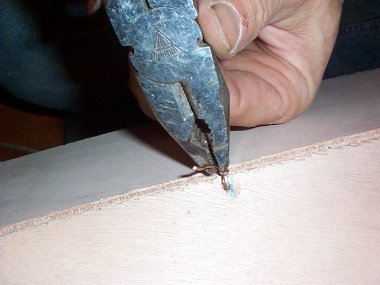 sewing it with copper electric wire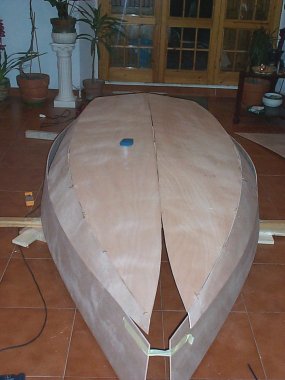 she starts getting a good shape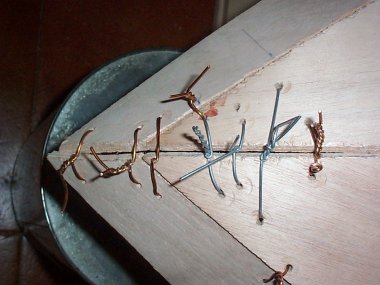 the fore opposed a strong resistence against bending as clearly shown by the blood spots. Eventually I used steel instead of copper wire , since the last ones untwisted by themselves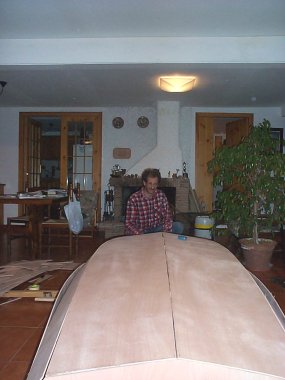 she goes on getting a boat shape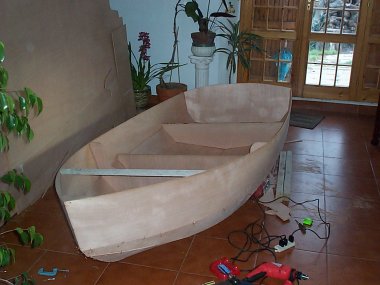 the boat is sewn . But I wonder if that thin upper edge will stand?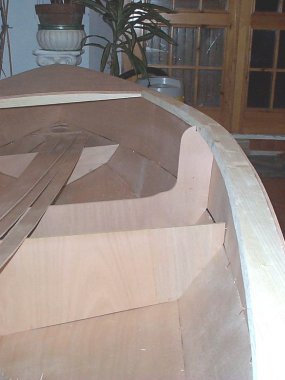 So I build a reinforcing border frame (fir 60x25 mm) and the the "car bonnet" that will hold the mast.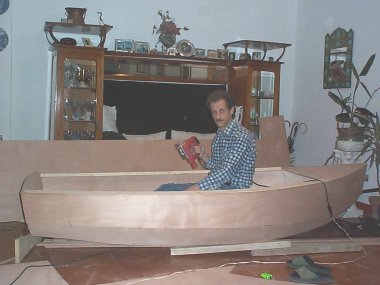 first voyage in the living room



transom reinforcement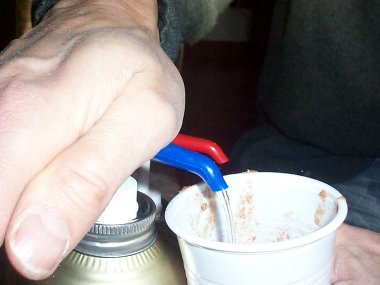 eventually the epoxy resin has been delivered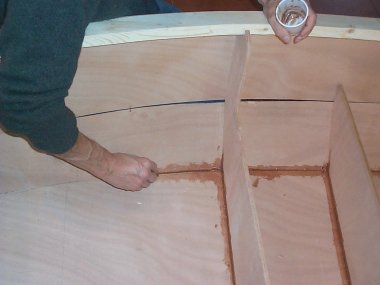 glueing the chines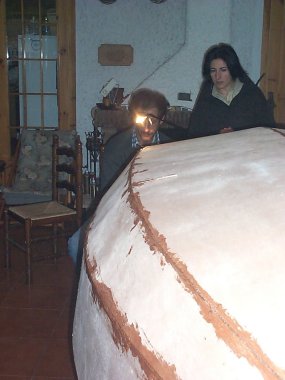 Sandra , my enchanting wife , supervises the work. She really doesn't believe so much...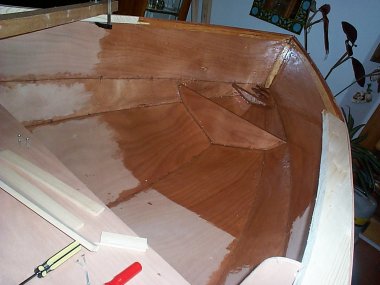 epoxy painting test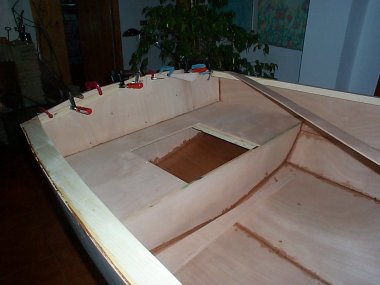 a trunk where to hide drugs and other forbidden items while you're pursued by the policemen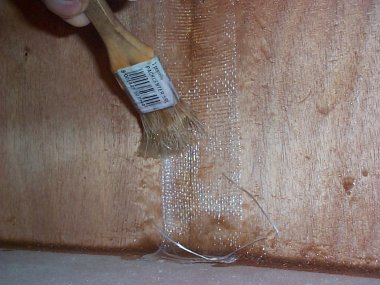 glueing fiberglass reinforcement tapes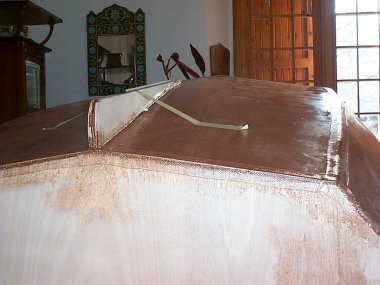 glueing the rear part of the keel ( whose name is supposed to be skeg)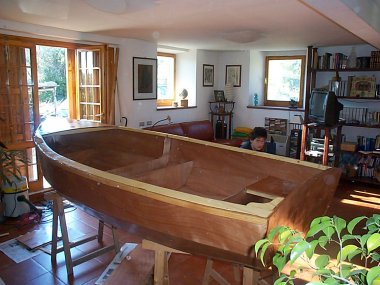 the finished hull stands out in the living room

NEW ACCIDENT: one week left to the launching day my friend Nicola tells me his wife actually made a launch. She launched into the trashcan a pair of oars he intended to give me.
I must build my oars too!!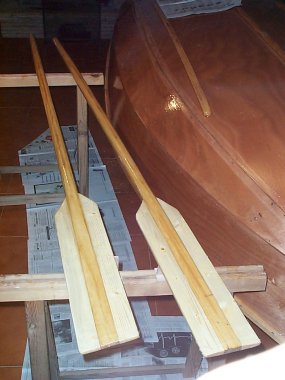 Ready? Go! here are the oars!

Now everything is ready , as soon as a sunny spring day appears we can start for the launch.
I bought the plywood on january 9th 2004 , today is february 20th : It took only five weeks. Working the wole saturdays ,sundays and a little every evening. That would be impossible if I didn't work in the living room.


Thank to all the guys who freely shared their knowledges and experiences .
And a very special thank to my splendid wife who allowed me to make havoc of our living room as can see in these pages.


---


DESIGNING THE BOAT

BUILDING THE HULL

LAUNCHING THE BOAT

TRASFORMING TO SAIL

LAUNCHING THE SAILING BOAT

LAST UPGRADES

"BERNARDA" IN THE WORLD

HOME

Contacts :
Berny Laiolo tel 0736/374464 - 329/0720854
email laiolo@libero.it

utenti.quipo.it/laiolo/bernarda10




I developed the complete boat drawings as dwg files (for autocad and similar programs.
Any mad man who likes to build a "BERNARDA 10'" despite what he saw in this site can contact me by email.
For the payment it's enough to send by fax a photocopied 150 euros (or 160 $) banknote.