HOW TO BUILD A "BERNARDA 10-foot" IN YOUR LIVING ROOM
AT 400 m height and 30 km from the sea
(utenti.quipo.it/laiolo/bernarda10)

an incomparable experience


---
TRANSFORMING IT TO SAIL:


Now it's springtime and I decide I can work outdoor instead of dirtying the living room.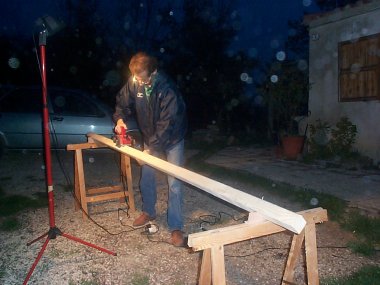 Building the mast from a 60x60 square fir . By night!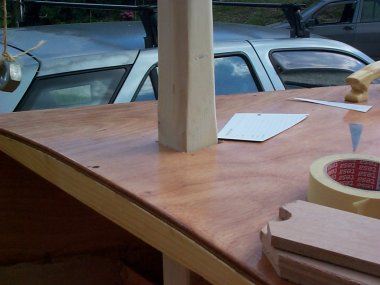 Hole in the deck to insert the mast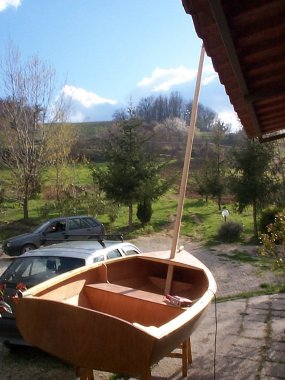 My boat with the mast . Does she look fine?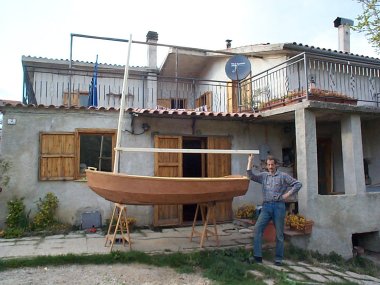 Another aesthetical test: with mast and boom!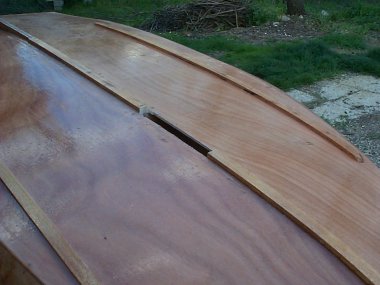 Slot for the daggerboard : it's very hard to cut a hull built with great fatigue and love . You nearly would give up




Suddenly a new period of cold and rainy weather starts and it will last one and half month , so I must go back in the ship-building-yard-living-room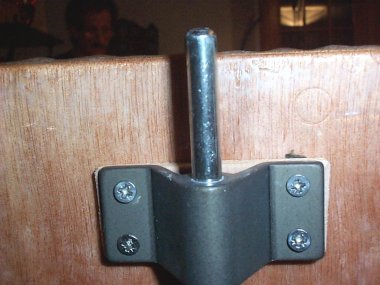 Rudder hinge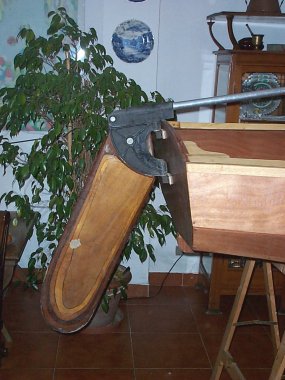 Rudder : this is the only part I didn't build by myself. One of my friends gave it to me, it was of a destroyed Flying Junior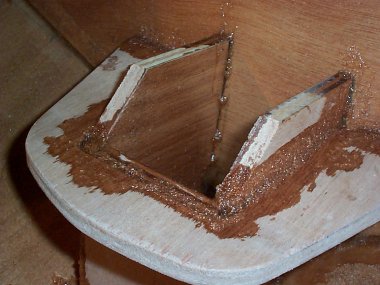 Device to allocate the mast base (mast step)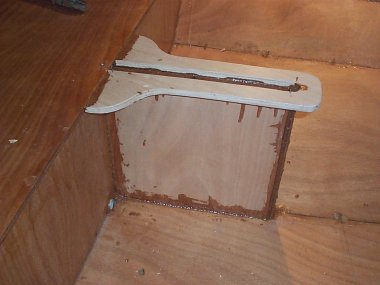 Daggerboard box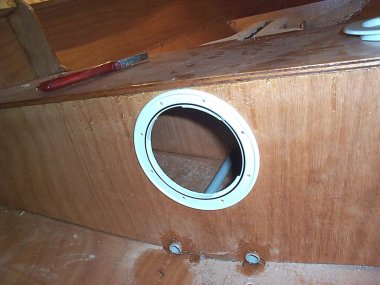 Porthole to the bench-peak . May be also used to hide drugs.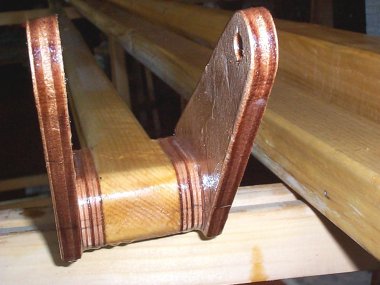 Gaff Jaw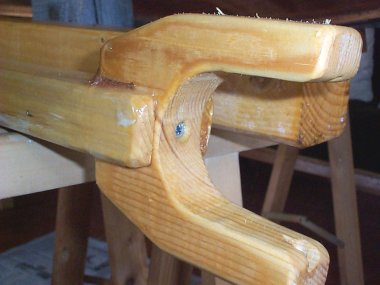 Boom jaw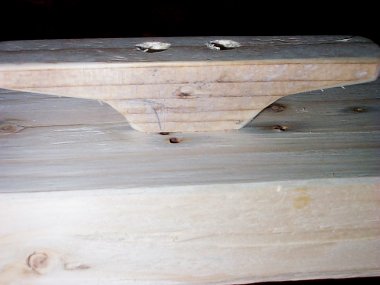 cleat made out of valuable exotic timber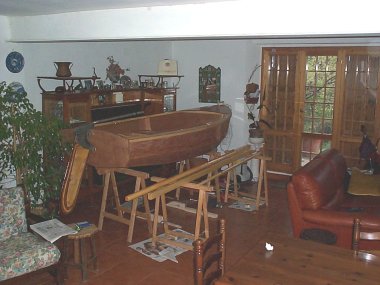 epoxy painting all the new parts



The cat testing the epoxy curing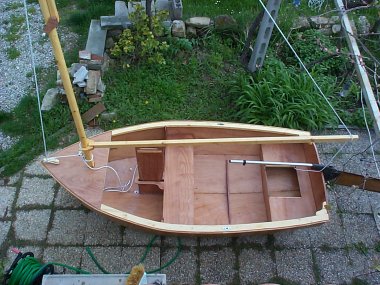 Aesthetic test of the boat with an immaginary mainsail . She has gone back to the garden and to the rain.
She needs just a mainsail


Due to a national photographer strike we have no photo of sail cutting and sewing. We apologize for it.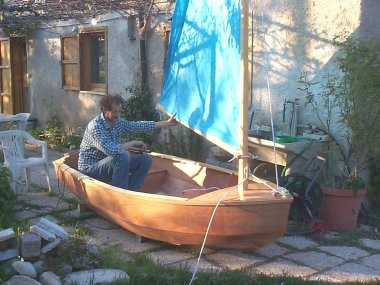 Sailing test : I'm really 9 1/2 feet tall , but in this picture I look exaggeratedly like sitting on the water-closet !!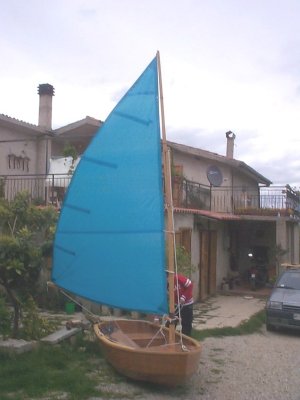 The boat is almost finished , I'm testing a "mountain bow-line"
On the first occourring sunny day we'll go and test everything in the ocean





Thank to all the guys who freely shared their knowledges and experiences .
And a very special thank to my splendid wife who allowed me to make havoc of our living room as can see in these pages.


---


DESIGNING THE BOAT

BUILDING THE HULL

LAUNCHING THE BOAT

TRASFORMING TO SAIL

LAUNCHING THE SAILING BOAT

LAST UPGRADES

"BERNARDA" IN THE WORLD

HOME

Contacts :
Berny Laiolo tel 0736/374464 - 329/0720854
email laiolo@libero.it

utenti.quipo.it/laiolo/bernarda10




I developed the complete boat drowings as dwg files (for autocad and similar programs.
Any mad man who likes to build a "BERNARDA 10'" despite what he saw in this site can contact me by email.
For the payment it's enough to send by fax a photocopied 150 euros (or 160 $) banknote.