HOW TO BUILD A "BERNARDA 10-foot" IN YOUR LIVING ROOM
AT 400 m height and 30 km from the sea
(utenti.quipo.it/laiolo/bernarda10)

an incomparable experience


---
LAUNCHING THE BOAT:


Sunday march 21st 2004 , first spring day , a wonderful sunny day occurs.
In a while I pass the irrevocable decision : we start and go to launch the boat into the deep and stormy sea.
While I prepare and load the boat on the car top I call some of my friends , the ones who shown curiosity about my boat project. They are convoked at 12.00 on the beach.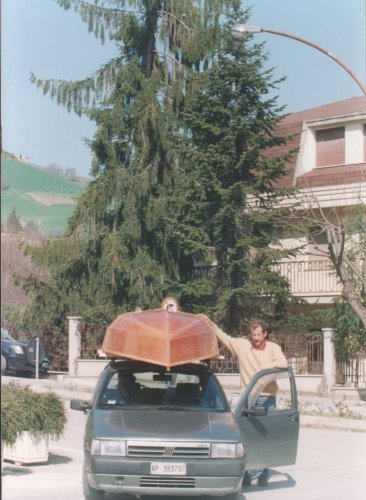 Leaving the mountains to the sea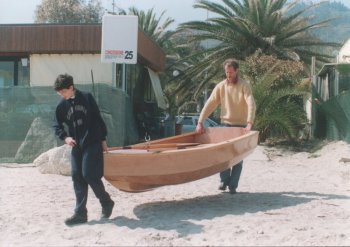 The boat is very light and there's no problem to carry her with my little son.



Lying on the seashore she has a terrific beauty! Her oars whith their fine leather muffs look like art objects... just don't get too close.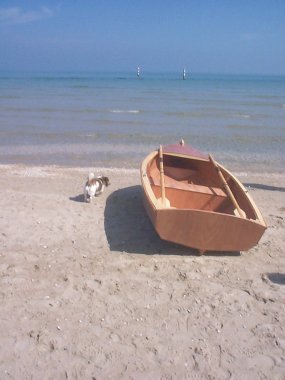 But this dog goes too close to my boat and christen her whith the first piss-jet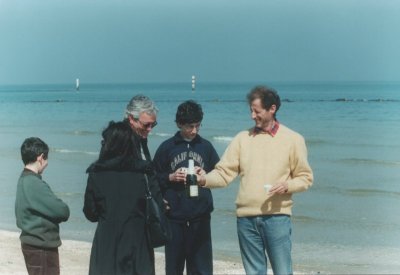 drinking champagne whith the friends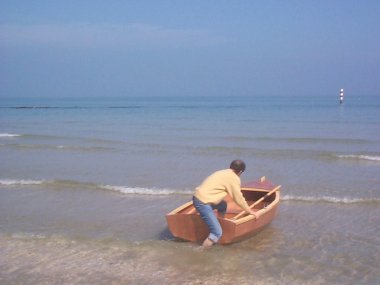 Toward the unknown . Water is icy .. should I fall in the ocean , it's sure I'll die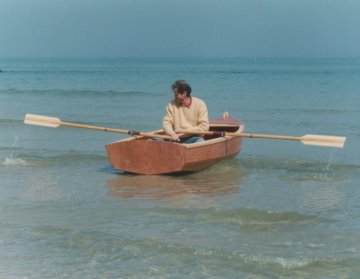 Incredible : she keeps afloat .. very well!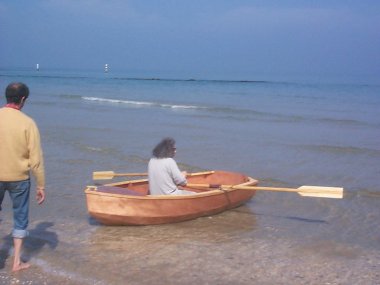 an other brave man dares the perils of the stormy sea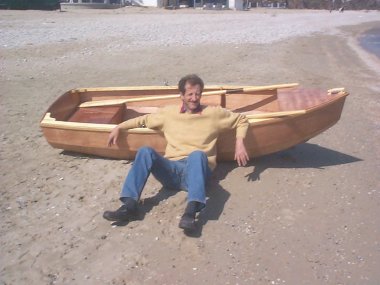 Less than 15 minutes later the tests end: "GAME OVER". Final photo and great gratification!!!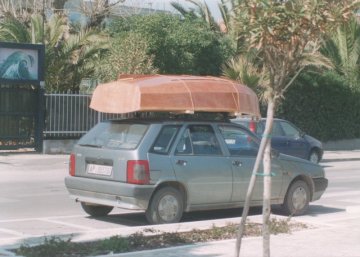 The boat is reloaded on the cartop: we go back to the shipyard in the wild mountains to transform her into a sailing ship.




Thank to all the guys who freely shared their knowledges and experiences .
And a very special thank to my splendid wife who allowed me to make havoc of our living room as can see in these pages.


---


DESIGNING THE BOAT

BUILDING THE HULL

LAUNCHING THE BOAT

TRASFORMING TO SAIL

LAUNCHING THE SAILING BOAT

LAST UPGRADES

"BERNARDA" IN THE WORLD

HOME

Contacts :
Berny Laiolo tel 0736/374464 - 329/0720854
email laiolo@libero.it

utenti.quipo.it/laiolo/bernarda10




I developed the complete boat drawings as dwg files (for autocad and similar programs.
Any mad man who likes to build a "BERNARDA 10'" despite what he saw in this site can contact me by email.
For the payment it's enough to send by fax a photocopied 150 euros (or 160 $) banknote.