HOW TO BUILD A "BERNARDA 10-foot" IN YOUR LIVING ROOM
AT 400 m height and 30 km from the sea
(utenti.quipo.it/laiolo/bernarda10)

an incomparable experience


---
"BERNARDA" IN THE WORLD


Several Bernardas are under construction in every continent.
hundreds of boat builder from all around the world ordered the boat plans, and made me earn lots of photocopied banknotes.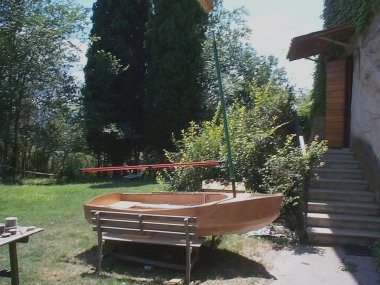 here's a BERNARDA under construction by Guido Accascina www.alivola.it in Montopoli (RI) near Rome .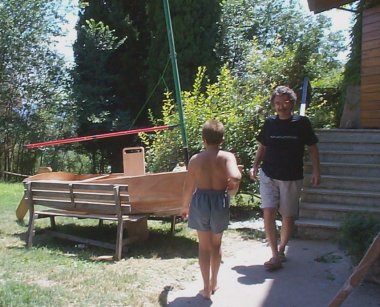 the shipowner & son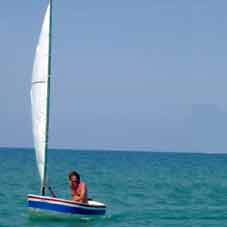 ---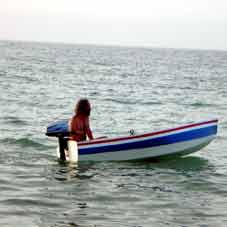 And here she is completed and sailing by wind and by gasoline




---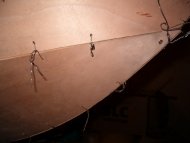 .....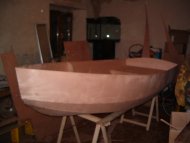 Here Bernarda is under construction by Francesco Rovelli near Brescia , in the very very North of Italy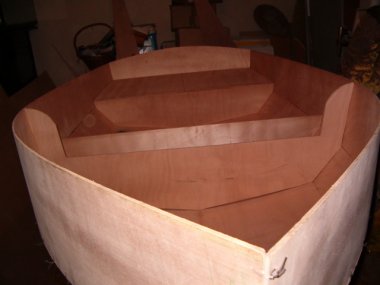 ---
.....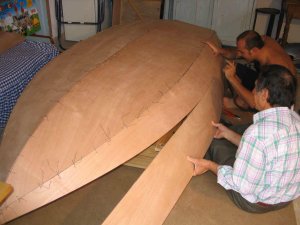 from north to south: here's mr Marco Noto building his Bernarda in Palermo (Sicily) !!!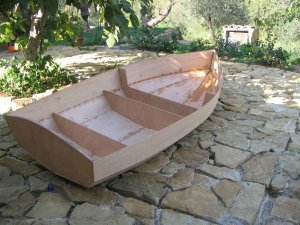 ---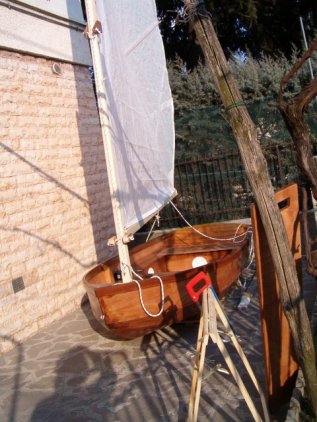 march 12 , 2005 great news: Francesco Rovelli's Bernarda has been completed and is ready to launch!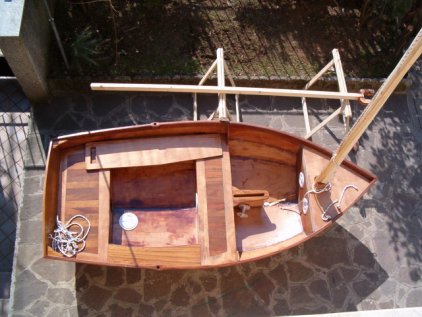 ---

back to the south emisphere: Gennaro D'Agostino started building his Bernarda near Naples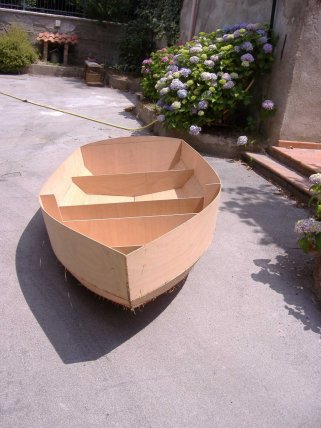 ---


in the following stamp-sized photos : near Genoa , where America discoverer Cristoforo Colombo was born , Francesco Morelli is building his Carvel/Bernarda


...

...


and now the boat has finally reached the beach


Here there is also a film about this boat building:



---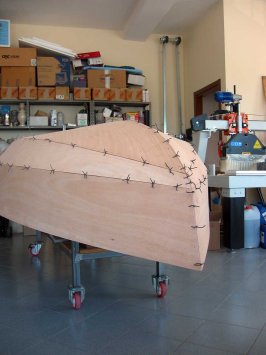 and here is another Bernarda built by Andrea Cattabriga in Cavezzo (Modena) in the land of Lambrusco wine and mortadella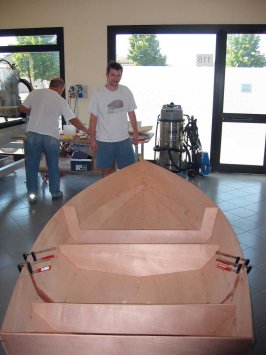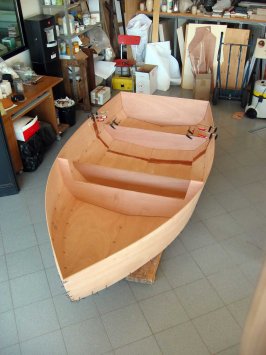 ---
---


Here we are in Sardegna island near Alghero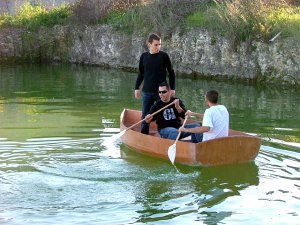 for Antonio Riu Bernarda launching in a sort of morass..
---


23 august 2006 : a really unique day !!!
in the same day I recive notifiction of two launches: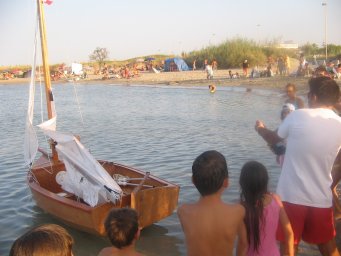 Gianni Tamborrino's Bernarda in the sea near Brindisi (Puglia region) and Champagne bottle too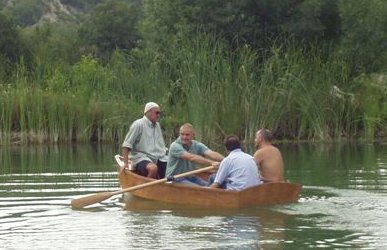 Niccolò's Bernarda launched among the Tuscany hills near Arezzo


---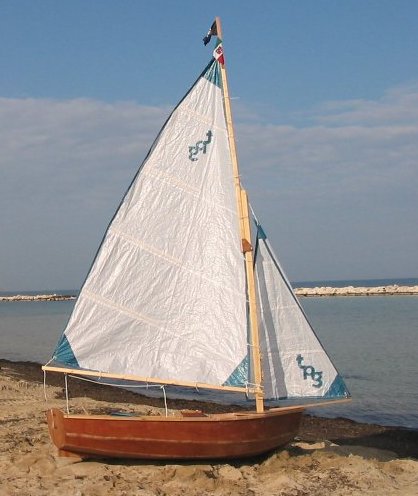 back to Puglia again : 3 dicember 2006 , a Bernarda equipped with embroidered sails built by Francesco e Giuliano Chimenti in the sea near Bari

---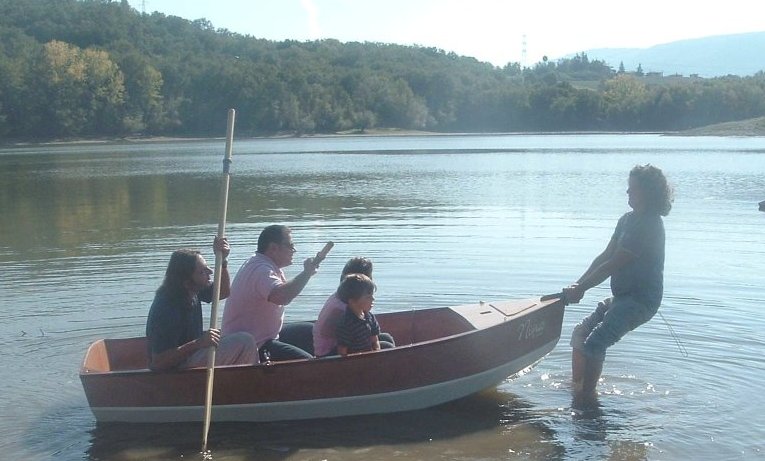 Another time in Tuscany hills near Arezzo : october 2007 , a crowded Bernarda built by Gianni Bindi &C.

look at the wonderful logo: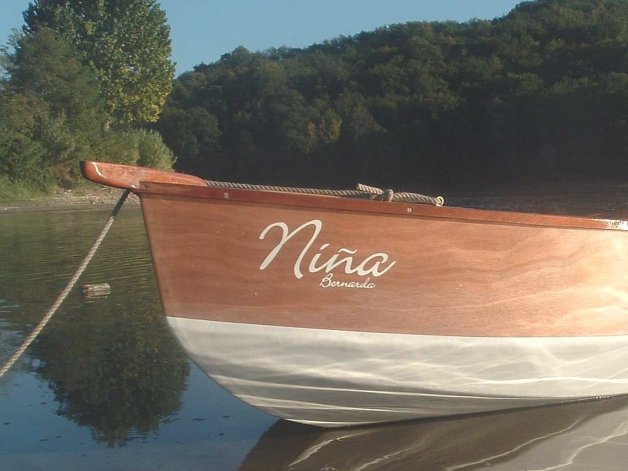 here with her mainsail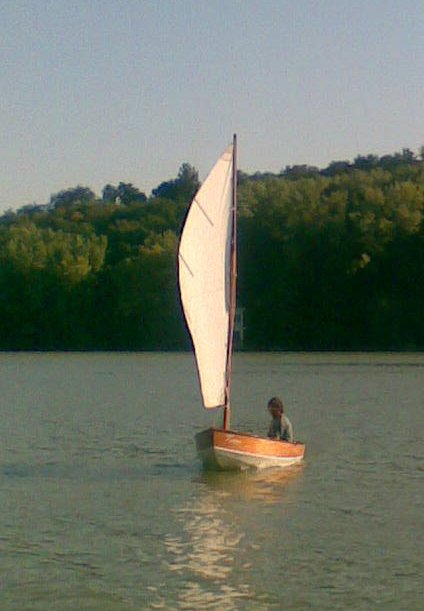 ---
---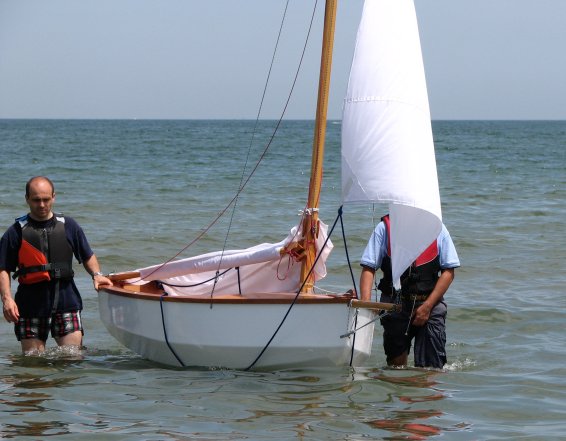 Summer 2008 , Riccardo Artelli from Bologna Launches his fine Bernarda in Fano (near Ancona - adriatic sea)

---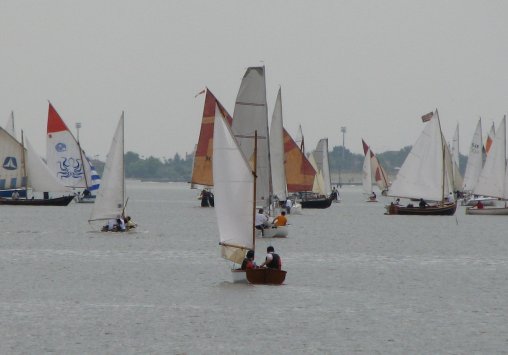 June 2009 , REALLY INCREDIBLE !!! Riccardo Artelli from Bologna and son race in great regatta "Venice Velalonga" : 160 challengers and noone care about them.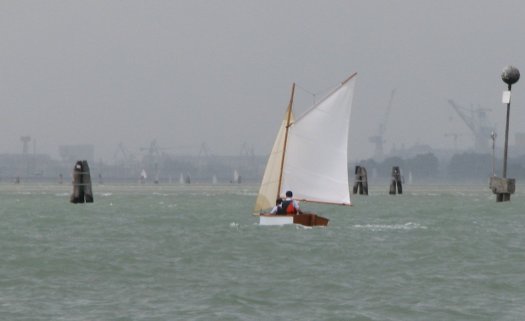 Suddenly a storm occour with 25 knots gust . . Consequences :
50 retired boats
50 sunk boats
50 dispersed boats
Riccardo Artelli from Bologna wins Velalonga 2009 !!!
---

___________________________________________________________________



A new Bernarda launched by Mario Homer Tropea at Garda lake:

---
---
---


And Finally a Bernarda from Rome: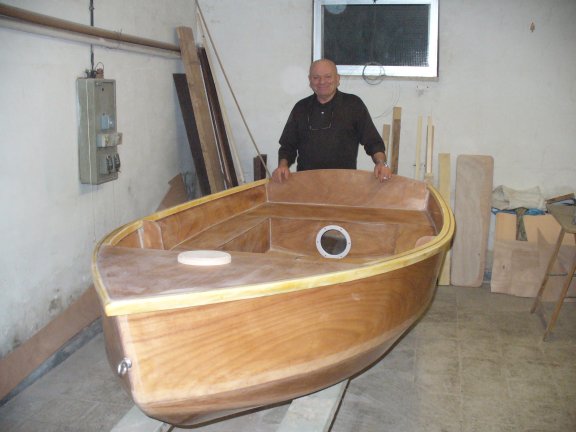 by Carlo Menegatti at Ostia antica (Roma)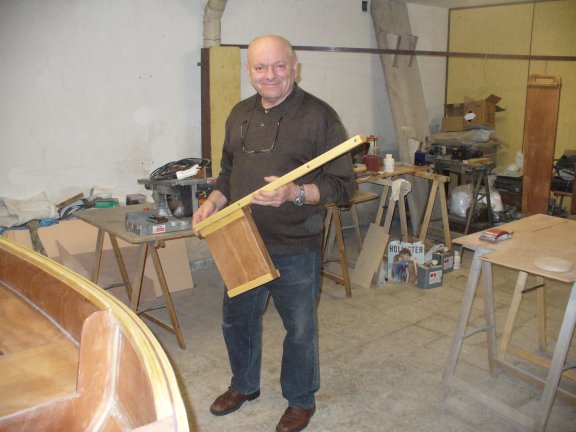 which despite almost 70 years old , still likes playing whith toy boats !!

---
---


And now a foreign Bernarda :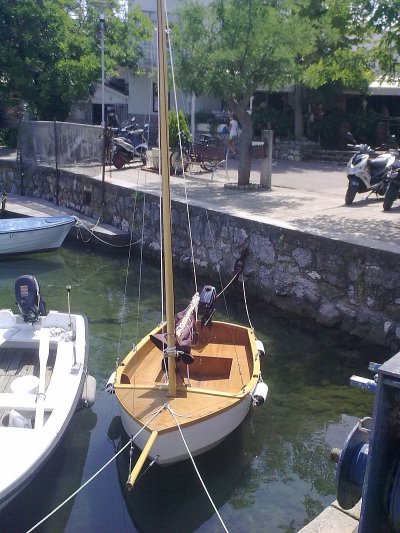 Andrej Koleznik's Bernarda
Here in Ljubjana harbour (Slovenia)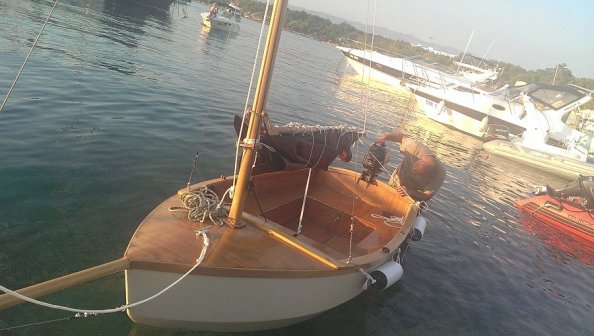 ---

Oh no , sorry! They inform me from the direction that Ljubljana is about 100 km far-off the sea!
---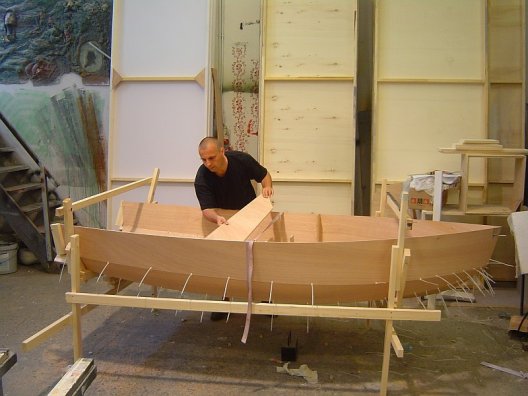 Anyhow here are two pictures of the boat under construction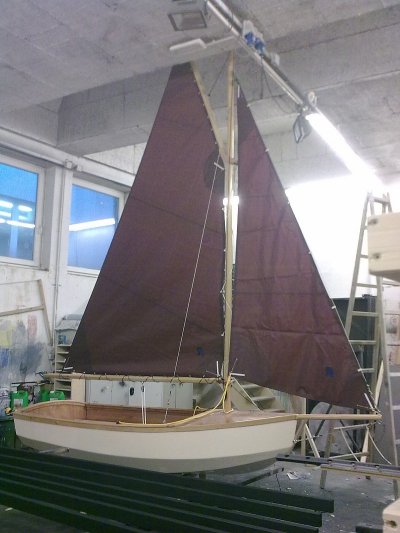 Thank to all the guys who freely shared their knowledges and experiences .
And a very special thank to my splendid wife who allowed me to make havoc of our living room as can see in these pages.


---


DESIGNING THE BOAT

BUILDING THE HULL

LAUNCHING THE BOAT

TRASFORMING TO SAIL

LAUNCHING THE SAILING BOAT

LAST UPGRADES

"BERNARDA" IN THE WORLD

BERNARDA's NEW BROTHER

HOME

Contacts :
Berny Laiolo tel 0736/374464 - 329/0720854
email laiolo@libero.it

utenti.quipo.it/laiolo/bernarda10




I developed the complete boat drawings as dwg files (for autocad and similar programs.
Any mad man who likes to build a "BERNARDA 10'" despite what he saw in this site can contact me by email.
For the payment it's enough to send by fax a photocopied 150 euros (or 160 $) banknote.